About us
Waverley Court Consulting Ltd provides independent financial advice. We specialise in advice on investment, retirement planning, wealth management, tax and estate planning; and wealth preservation.
The firm started as a sole trader, developed into a partnership and arrived in its current form in 2006. Our belief is to provide high calibre advice at a competitive price where our independence is paramount to ensure the provision of potentially the best contracts available in financial services. This service of professional financial advice and investment planning is achieved through a transparent, fee-paying relationship, free from the potential for bias.
We create highly personalised solutions to solve the financial issues facing our clients; and bring innovation and creative thinking to any planning or investment management situation.
We are placed close to Cardiff City Centre with our office in Cathays. We advise clients throughout the UK but with a clear focus on South, Mid and West Wales, we are keen to develop further client relationships.
Our People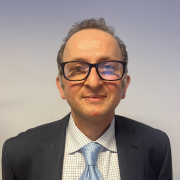 Darren Nathan, Principal
Tel.
029 2020 1240
Mobile.
07931 388651
Email.
darrenwaverleycc.co.uk
Darren is the Managing Director of WCC Ltd, providing holistic financial advice to a selected number of clients needing professional support linked to wealth accumulation and tax planning. His career spans almost 30 years, starting in Central London but moving to Cardiff in the late 1990's.

Darren's particular expertise lies in Holistic Financial Planning incorporating advice and guidance to benefit from the UK tax regime, while investing to target the generation of above average returns over a defined duration. This is to help those, who need and will benefit from the service offered, to transition from working for a living, to financial freedom. The thinking is to allow clients to choose to work, retire or somewhere in-between.

WCC Ltd's unique proposition also includes a (bespoke to Waverley Court Consulting Ltd) Model Portfolio Service, where Darren is directly involved as the "Professional Client", with the Discretionary Service powered through 8AM Global Ltd.

Darren's words :"These days, although focused and technically minded, I surround myself with people who have the capacity to help fulfil our dream of "support, service and advice but with a heart".

Outside of work, I'm actively involved with several charities, a happily married dad of two adult daughters with just a little passion towards classic cars, and generally I'm quite socially involved within the local community.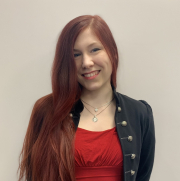 Melissa Hainsworth, Admin Supervisor / Paraplanner
Tel.
029 2020 1240
Email.
adminwaverleycc.co.uk
Born in Wales but grew up in Russia until the age of 17 when I returned to the UK for education. Studied Archaeology and Ancient History in Cardiff University, followed by an MSc in Care of Museum Collections. Due to the economic climate at time of graduation I went to Haifa, Israel to do voluntary religious service at the Baha'i World Centre in their museum for 2.5 years. After that I spent 4 years teaching English in Italy. As a result, I am fluent in English and Russian and am able to communicate in Italian when the need arises.

In 2018, I returned to Cardiff where I started working as Assistant Administrator for Waverley Court Consulting. Since joining I've started further studies and and training to become a qualified Paraplanner. I have also been promoted into a Supervisory Position within the Admin Team. I like to be busy and feel happy to take on these commitments within a supportive and collaborative team environment.

When I moved back to Cardiff, my husband Jordan and I founded a Historic European Martial Arts School called "The Academy of Steel" where we teach how to use a variety of medieval weapons following medieval manuscripts. I have compete in a number of fencing tournaments and have won a few medals and awards.

I am an avid fan of reading, sewing, nature, history and culture. I love travelling, exploring ancient sites, medieval cities, castles and museums. I also enjoy scuba-diving and find the world under water as fascinating as the one above.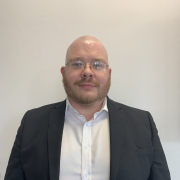 Nathan Oliver, Investment Administrator
Tel.
029 2020 1240
Email.
adminwaverleycc.co.uk
Originally from Coventry, I moved to Wales mid-2012. At the start of 2018, I joined Waverley Court Consulting Ltd with a depth of knowledge in the area of operations and administration. I am continuing to develop my knowledge and skills with a developing specialism linked to all things systems and investment orientated.

My role has grown with a clear and distinct proposition supporting the WCC Ltd investment and investment administration needs including: analysis, administration, asset allocation and linked research, facilitating portfolio evaluation and program records. This includes being an active member of the Joint Investment Committee; key team-member linked to cashflow forecasting, amongst other operational and administrative responsibilities.

My role has developed and become more specialized with my interest pertaining to (and rationale involved through) the underlying investments; and their application within the client's cashflow forecasting to help what is planned become a reality.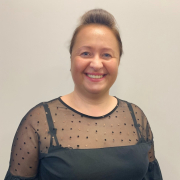 Aneta Radosz, Assistant Administrator
Tel.
029 2020 1240
Email.
adminwaverleycc.co.uk
Originally from Poland I joined the WCC team at the end of September 2018 as an Assistant Administrator. I have a Master's qualification in Economics from the Department of Economic Sciences and Management at a University in Poland.

I am well organised and proactive at providing timely, efficient work and able to establish good working relationships with a range of different people. I provide support to all the WCC team and am currently undergoing further training to improve my knowledge around all investment areas.

Outside of work I enjoy married life and spending time with my husband and our two children.
Courtney Davies, Assistant Administrator
Tel.
029 2020 1240
Email.
adminwaverleycc.co.uk
Born and raised in South Wales, I joined the team at WCC in June of 2023. I have a background in computer game design and art, and studied game design at the University of South Wales for 3 years, at the end of which myself and my team received a government grant to continue working on our student game project through the summer, before taking it to EGX 2017 to present it to the public.

I joined the team here at WCC out of a desire to move into a profession that would present a genuine opportunity for me to learn and grow whilst also feeling like I am genuinely making a difference and doing something worthwhile, while I keep my creative passion projects ticking away in my own time.

Outside of work I am working as the sole artist in a community-driven tabletop role-playing game my partner is developing, as well as writing and illustrating a comic of my own creation, and working freelance on commissioned art pieces. I am learning German to get back in touch with my German heritage, I love live music, taking outdoorsy holidays to places I've never been before, cooking, baking, and, of course, I am passionate about art and video games.